Best Places to Travel: Where to Take Your Next Trip
Nearly all of us have lists of places we want to visit, yet these can change over time, not just because our choices change, but as barriers to travel fall and places become inviting. Here we look at some of the best places to travel, both at home and abroad.
Best Places to Travel in 2018
Alaska
A place for those with a spirit of adventure. In the summer, the days are 20-hours long in which you can admire snow-laden mountains, spot grizzly bears or follow the history of the Klondike gold rush. There are more flights to Alaska than ever before and more cruise ship operators, both large and small, are expanding capacity and itineries, with smaller operators offering expeditions to spot humpback whales and visit glacial fjords.
Julian Alps, Slovenia
Enjoy the joy of the Alps, without the crowds, at the Julian Alps in Slovenia. More than two-thirds of the region is protected by the Triglav National Park mandate and whilst once only suitable only for the fearless, the Julian Alps are slowly becoming accessible to a range of travelers through locally run operators offering adrenaline-fueled treks with upmarket homestays in stylish shepherd abodes.
Kii Peninsula, Japan
Japan has become the "must visit" destination over the last couple of years. South of Kyoto and Osaka lies the Kii Peninsula where you can see Shintō shrines and Buddhist temples, awe-inspiring natural scenery and hot springs, traditional culture and modern convenience. Being away from the popular cities means you can see this without the crowds, although travel is no problem, so that may not last long.
Languedoc-Roussillon, France
The south of France is famous for Provence and the Côte d'Azur, but the lesser-known Languedoc-Roussillon region is opening two new museums and are generally working to put this area of the South on the map. As expected you will experience fabulous food and fine wines here.
Trip Ideas
Peru adventure
Fly into Lima for a visit to Cuzco for culture and cuisine before heading off to see the archaeological wonders of Machu Picchu and the Sacred Valley, including the Inca village of Ollantaytambo, the stone terraces of Tipón, and the Maras Salt Pools.
Cycling through Rioja, Spain
Cycle through Spain's wine region starting in San Sebastian, cycling parts of the Camino de Santiago in Basque Country, admire the fantastical architecture in Elciego, and taste delicious local tapas and Michelin-starred cuisine.
Tanzanian safari
An unusual safari experience in the north of Tanzania with wildlife encounters in the Serengeti, the Ngorongoro Crater, and the Tarangire National Park. Stay in some highly rated camps over the course of the trip where you can relax after watching the Big Five.
New Zealand's South Island
Famous for pristine lakes, mountains, and rolling hills, this is the perfect trip for outdoor enthusiasts. Begin in Christchurch and take teh TranzAlpine train through the Southern Alps to the West Coast. Hike the Franz Josef Glacier and then kayak, fly-fish and jet boat your way around scenic Blanket Bay.
Best Cruises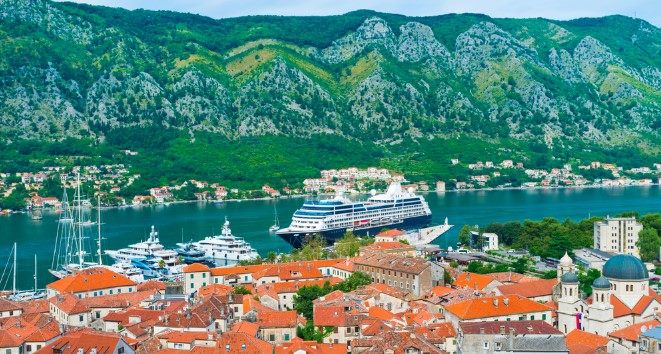 Cruising is becoming more and more popular, with cruise lines sending ships and yachts to more than 1,000 ports across the world. Cruise lines can be megaships or more intimate yachts offering long days at sea or more time in diverse ports of call. "Fun Ships" include water parks, casinos, live entertainment and a range of dining options. These trips offer value for money.
Yet cruising is an adventure for active travelers, exploring an exotic destination such as walking on top of a glacier or kayaking through remote fjords. Boutique cruise lines generally offer a luxury experience, with small ships, low passenger-to-staff ratios with unique activities and excursions. Smaller vessels can also sail into smaller ports, harbours and hidden coves which provide the opportunity to see not just major capitals, but smaller places where it is easier to sample local culture and cuisine.
River cruising has become extremely popular in recent years. Whether travelling the waterways of Europe, Asia or Africa river cruises are usually all-inclusive, with shore excursions in every port as you experience local history and culture.
Cruising isn't just for older people. Cruise lines are offering adventures onboard including skydiving at sea as well as shore excursions. Cruise ships have high-tech amenities, diverse nightlife experiences and a range of onboard dining choices for every demographic from toddlers upwards, with family rooms available.
Local Travelling: Best Places to Visit in Ireland
Belfast and the Causeway Coast
Over the last twenty years, Belfast has transformed from a city once heavily patrolled by armed guards and suffering from relentless sectarian violence. Today the neighbourhoods are full of a variety of bars, restaurants and venues for everyone. The neglected docklands are now the vibrant Titanic Quarter and a sensational museum that includes a recreation of much of the Titanic, it's history and the quote "She was fine when she left here!". Beyond Belfast is the beautiful Causeway Coast with probably some of the world's most famous rocks. Along the way there's a chance to enjoy the golf and the whiskey.
Ring of Kerry
The Ring of Kerry is a popular drive for international travelers as it gives an image of Ireland featured in movies, poetry and song. An idealized view of Ireland, the Ring of Kerry is nevertheless a landscape of natural beauty to be admired. There are also many archaeological sites, including the sixth-century beehive huts and ruined monastery on Skellig Michael which are a UNESCO World Heritage Site. The restaurants are excellent and local cheeses, seafood and shellfish, lamb and homemade breads are well worth leaving home for.
Croke Park
When in Dublin, a visit to Croke Park is a must. The stadium is where Ireland's hurling and Gaelic football are played. It is also the headquarters of the Gaelic Athletic Association (GAA), the sporting body responsible for these national games. With a capacity of more than 82,000, this is the fourth largest stadium in Europe and the sacred ground of fans of hurlers and Gaelic footballers.