Make Up, Cosmetics & Beauty Products
Here are some simple ideas to keep you looking good from your head to your toes. With skincare and nailcare suggestions, products and trends for 2018. There's information about make-up, how to beat wrinkles, details about hair care and where to shop for your make-up in Ireland.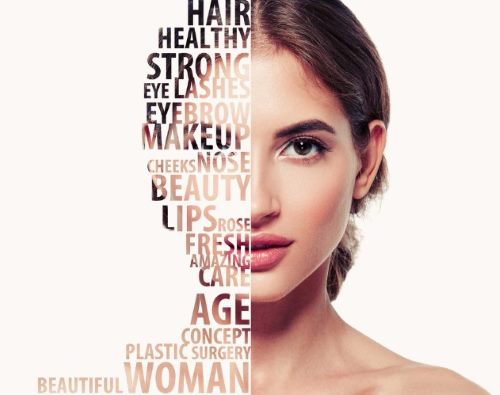 Skincare
Top tips to beat wrinkles
Nearly 90 per cent of wrinkles are caused by the sun. To help avoid premature ageing, wear an SPF of at least factor 15 every day and switch to a higher SPF when the sun is at its strongest. Cut down the amount of sugar you eat. When blood sugar levels are high, glycation occurs which makes the skin harden and sag. Stop smoking. It's bad for health in every way, particularly causing wrinkles around the mouth.

Best skin-care products
Use a moisturiser suitable for your skin type or hydrating oils such as vitamin E, avocado or almond oil. Stick to brands that create products specifically for sensitive skin so you can feel confident you know exactly what's going onto your skin.
Foods for a healthy-looking skin
Drink plenty of water and eat fruit and vegetables since they have a high water content. Good foods to stock up on include oily fish, flax seeds and antioxidant-rich berries for a diet rich in antioxidants and omega-3 fatty acids.
Makeup
Face, Eyes, Lip, Hair, Make up products

Lips can be made up with lipstick, lip gloss, lip liner, lip plumper, lip balm, lip stain, lip conditioner, lip primer lip boosters, and lip butters for style, moisturising and protection.

Concealer covers particular imperfections of the skin to create a clear base for the rest of the make-up. Foundation is a liquid, cream, powder, or mousse that provides a sheer, matte or dewy look to the skin. on longer.

Rouge, blush, or blusher is cheek coloring that can also add definition to cheekbones. Mascara is used to darken, lengthen or thicken eyelashes in various colours, some with glitter.

Eye shadow is a pigmented powder or cream usually applied with eyeshadow brushes. Eye liner is used to enhance and elongate the apparent size or depth of the eye either with a pencil, a gel, or a liquid and can be found in almost any color. Eyebrow pencils, creams, waxes, gels, and powders define the brows.

Best Make Up Stores in Ireland

Not only fashion boutiques but many Make Up Stores are available in Ireland. Make Up Pro Store is a Cosmetics Retail and Training company owned and founded by Paddy McGurgan. After opening in Belfast in 2012, it has become one of the most recognised beauty brands in Ireland and has since opened other stores in Newry and Derry.

INGLOT Cosmetics Ltd. is a family run Irish business owned and operated by the Swarbrigg family based in Mullingar, Co. Westmeath. There are currently 17 stores nationwide; seven in Dublin, two in Cork and Derry and stores in Limerick, Galway, Dundalk, Belfast, Waterford and Athlone.
Hand & Foot care
Nail Care products

Nail clippers require just one quick snip to cut the nail and with an attached nail file, is handy for touch-ups. Use an acetone-free nail polish remover as anything else unnecessarily dries out your nail. Cuticle oil for dry nails and cuticles helps them to become less brittle and prone to breaking. Nail cream can help thin, soft, weak, peeling and cracking nails, even after years of peeling and biting

2018 Nail Trends

Nude is so last year. Now you can't go wrong with a gold or silver metallic or classic and shiny deep red. Glossy black nails are back on trend, with an upgrade with one metallic-and-red nail art design for a unique look. Glitter isn't just a trend in makeup. File nails into a square tip, then add a metallic glitter polish across the tips like a French manicure.
Relieving tired feet

For a refreshing and stimulating treat for sore feet after long travel journeys, boost circulation by filling one bowl with cold water and another with water as hot as you can comfortably stand. Sit in a chair and place your feet in the cold water. After 5 minutes, switch to the hot water and repeat.

Shoe inserts, or orthotics, help relieve foot pain caused by flat feet or fallen arches. Scatter a few pencils on the floor and pick them up with your toes. Massage the soles of your feet by rolling bare feet over a tennis ball, golf ball or rolling pin for several minutes.

Shoe Bites

Shoe bites usually happen when the shoe is either too tight or the material of the shoe is a little stiff. Stop this happening by filling a ziplock bag with water, push it inside the shoe and freeze it. As the water freezes, the shoes expand. If you're short on time, apply a generous amount of Vaseline on the area that is irritated, let it dry over a couple of minutes and you can walk without pain. Applying coconut oil where your shoes are likely to cut gives the same result.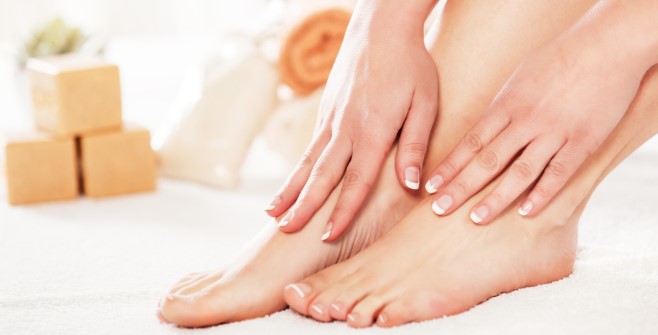 Hair Care Products and Procedures
However good a hair product, if it is applied incorrectly the results will not be as good as they can be. Shampoos are generally applied, then massaged into the hair. Application of a conditioner or treatment will vary. Surface-acting conditioners require an even distribution, but combined hair types, which are typically oily at the base and dry at the tips, may require a localised oil treatment to moisturise the ends of the hair.
Use a recommended shampoo, consistent with your hair type and apply evenly over the hair. Gently massage into the hair and scalp using a circular motion to avoid the hair tangling. Rinse thoroughly using lukewarm water. For a daily shampoo regime only apply product once, for those washing weekly, apply the product, rinse and then repeat for optimal results. After shampooing, squeeze excess water from the hair and apply conditioner, leaving it on for up to a minute, rinse and blot excess water from the hair, do not rub hair dry and then style.