Need Some Fitness Motivation? Here's Your Workout Plan
Fitness means being physically strong and healthy. Even minor efforts to improve fitness levels can improve your health and to get you motivated there are good gyms that offer good value with personal training programmes, nutritional support and a spa.
Aerobic exercise improves the workings of the heart and lungs, helps control weight and can lower the risk of illness such as heart disease and diabetes. Muscle strengthening prevents loss of muscle bulk and strength, and overall fitness and will also boost metabolism.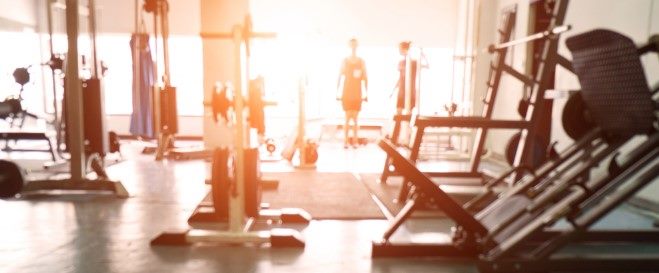 Fitness Motivation
Sometimes it is difficult to be motivated to exercise, yet working out can reduce stress and increase energy levels. Being an active parent is a great example to set and has been proven to make it more likely that your children will be active as adults.
Some people find it easier to exercise first thing in the morning, or you may find it helpful to exercise with a friend as you're more likely to show up. Fitness can include gym training, but can also include long walks, a bicycle ride, or playing frisbee in the park.
Workout Plan for Women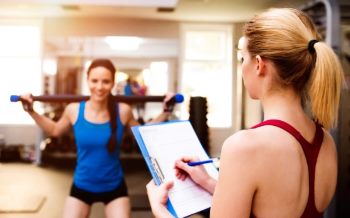 For a total body workout there are many muscle strengthening exercises to choose from. The suggestion is to repeat exercises 10 times and to move as fast as possible between moves to maximise calorie burn.
To tighten up one specific area, pick exercises that focus on those places and incorporate them into your daily routine. As you get stronger, gradually increase the weights you are using or number of repetitions. These are just a few exercises that improve your shape in a swimsuit, skinny jeans, or a sexy little black dress, which has the added bonus of increasing your confidence. Here are some exercises that will help:
Deadlift for legs tones the glutes - three muscles which make up the buttocks, the gluteus maximus, medius and minimus. This exercise also strengthens the core which helps prevent back pain.
Ballet moves are good for lean legs, so try the second position plies with feet shoulder-width apart, toes turned out slightly. Lower your body down by bending your knees until your thighs are parallel with the floor. Pause, then slowly push yourself back up to the starting position.
Incorporate high-intensity interval training like a treadmill, bike or skipping rope into your routine to burn more calories in a shorter amount of time.
Workout Plan for Men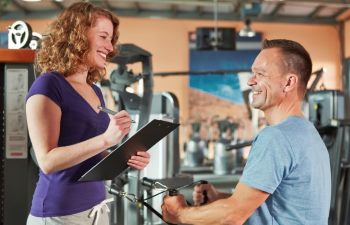 If you're looking for more muscle and a body that looks cool in slim-fit shirts, these are some exercises to help. Repeat these exercises 10 times. You can mix and match exercises so you don't get bored. For the biceps, the dumb-bell incline curl, with 5 second pauses before you finish lowering, has maximum impact.
For chest muscles, hold a pair of dumbbells over your chest, palms facing in. Lower the dumbbells to the sides of your chest, pause then press them back up. For triceps and chest, lie on your back on the floor and hold a pair of dumbbells above your chest with your arms straight, knees bent, and feet flat. Lower the weights until your upper arms touch the floor.
To strengthen hamstrings, take a barbell and let it hang at arm's length in front of you. Keeping your knees slightly bent, push your hips back and lower your torso until it's nearly parallel to the floor.
Fitness Centres
Fitness centres allow you to work out without having to pay for expensive equipment to store at home, where space may be limited. Fitness centres also have qualified staff that can help you put together a fitness work-out, make sure you are doing the exercises correctly and monitor your progress.
Dublin
SBG Ireland -Run by Ireland's first Brazilian Jiu Jitsu black belt, SBG Ireland is one of the top gyms in the country and also Ireland's first full-time martial arts facility covering almost 10,000 sq. ft. With classes for young or old, there's something for everyone.
Raw - A popular fitness centre with motivational quotes on the walls, friendly and knowledgeable staff and people around you training hard always ensure you have a great workout.
FlyeFit - Open 24 hours and with 11 centres across Dublin, they get busy at peak times but it's a good value gym that gives you the chance to access all FlyeFit fitness centres on a roaming membership fee.
Ben Dunne Gym - With locations on the Northside. The gym in Terenure has a sauna, steam room and swimming pool and offers good prices for membership, including a reduced membership fee for three people signing up together.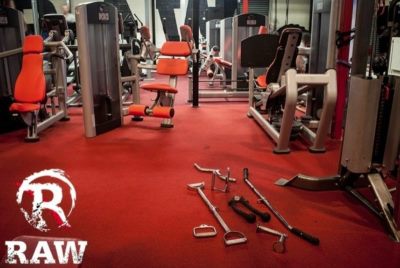 Cork
Dennehy's - Experts in personal training experiences, their Bespoke Nutrition personalises plans to any goal. There's also O'Keeffe Golf Performance offering golfers a golf specific TPI functional movement screening and golf movement assessment.
Fitnessworx Gym - Offers highly qualified trainers and class instructors. A free fitness assessment and programme includes nutritional advice, weigh in and a programme designed for your particular needs.
Dún Laoghaire
West Wood - Close to the Sandymount seafront, this is a luxurious adult-only boutique health club offering everything you need to unwind and stay in shape from beginners to elite athletes. There's a ladies-only gym and group classes. There is a 25-metre heated seawater pool, a sauna, Turkish bath and pool-side hydrotherapy spa.
EDR Fitness - EDR has a single focus on personal training. With a client to trainer ratio of 8:1 it is unsurprising that they know the names of all members as they help you with your training on an individual basis to get the best out of your experience.
Limerick
Energize Health Club - Train at the same centre as world champion rower Sinead Jennings and the Limerick Football Club. There's a hydrotherapy suite with a 20m pool and the only publicly available ice plunge pool outside of Dublin. Also open to children.
City Gym Limerick - Offers personal training with nutritional support. There are single-sex and mixed group powerlifting sessions for squat, bench and deadlift training as well as mixed group circuit sessions that are fun.